Mirosław Skrycki
Advocate, Managing Partner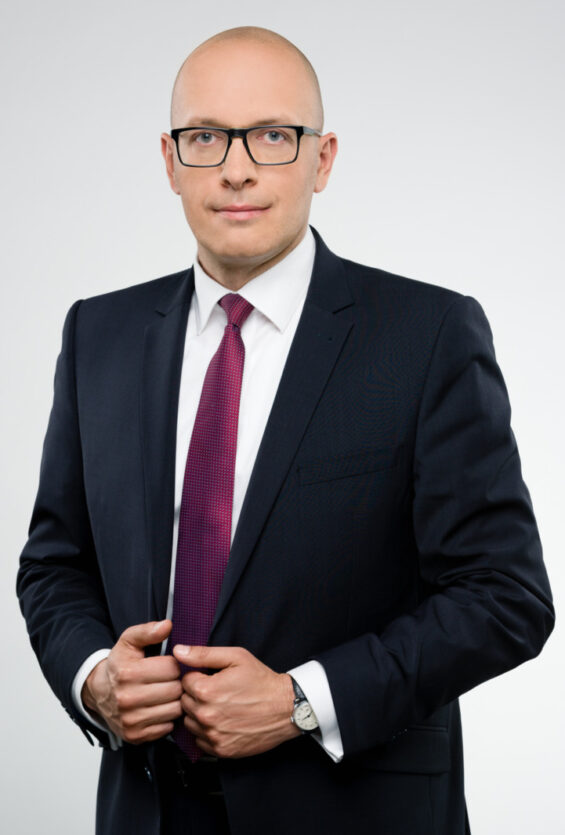 Mirosław Skrycki specialises in litigation and arbitration proceedings, in particular related to commercial trading, antitrust and competition law as well as criminal proceedings. His experience in this field includes, among others, the practice of law as an advocate, many years of work as an assistant judge in the Court of Appeal and personal experience in conducting activities in the markets related to investment processes, commercial and training activities.
He conducted trainings and lectures on substantive and procedural civil law, including among others Postgraduate Studies of Developers organized under the auspices of Warsaw School of Economics by Polish Association of Developers, events organized by Puls Biznesu and Pro Futura Foundation. He worked with with Polskie Wydawnictwa Profesjonalne, Wolters Kluwer Polska, as well as with personnel consulting companies: Specialist and Friends, Idea! Management Consulting, ACCESS – Doradztwo Kadry Zarządzanie, IMPACTIVE Key Polska.
A graduate of the Faculty of Law and Administration of Adam Mickiewicz in Poznan and also completed his postgraduate course at the Warsaw School of Economics in the field of bankruptcy and reorganisation law. He is entered in the list of attorneys of ORA in Warsaw (no. 4995). In the years 2005-2013, he attended numerous training sessions organised by the National Centre for Common Courts and Public Prosecution Training, and later by the National School of Judiciary and Public Prosecution.
Privately a fan of classic cars, loves mountain hiking and sailing.