Juliusz Wojciechowski
Tax Advisor, Managing Partner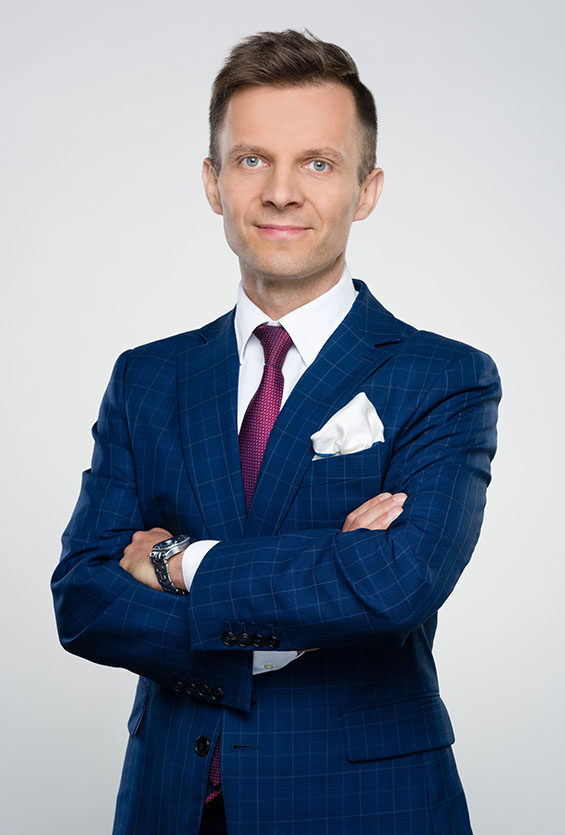 Juliusz participates in developing solutions aimed at optimising tax settlements in the area of income tax, value added tax and other public law liabilities. He is an expert in issues related to transfer pricing. He advises businesses from various sectors, including: financial, real estate, automotive, trade and distribution.
Has got extensive professional experience in tax advisory, gained working at projects carried out both for international corporations and family businesses operating on the Polish market. He has conducted many complex tax reviews and optimisation projects.
Juliusz has repeatedly represented clients in successful disputes before tax authorities and administrative courts. He has delivered numerous training sessions for clients and has been a speaker at conferences on tax issues.
A graduate of the Faculty of Law and Administration of Adam Mickiewicz University in Poznań and postgraduate studies in accounting at Poznań University of Economics. Entered in the list of tax advisors kept by the National Chamber of Tax Advisors (entry no. 09942). He started his professional career in tax consultancy in 1999 at Arthur Andersen, an international consultancy company. In 2001-2009, he worked at PwC, where he headed the tax department in Poznań and Gdańsk.
In his spare time, he enjoys climbing.