Andrzej Springer
Attorney-at-law, Managing Partner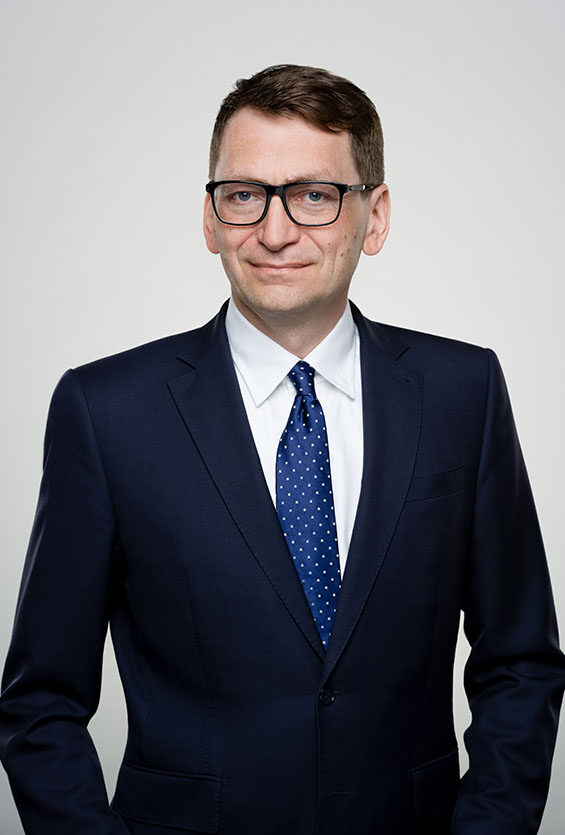 Andrzej specializes in litigation before common courts, arbitration tribunals, the President of UOKiK (consumer protection office) and administrative authorities. He is a valued expert in dispute resolution and arbitration according to Chambers international ranking of law firms and in consumer affairs according to Rzeczpospolita ranking of law firms.
Gained his experience providing day-to-day legal services and legal representation to companies from such sectors as finance, construction and telecommunications. In the years 2001-2009, he worked with GWW law firm, since 2005 as a partner heading the firm's litigation department. Andrzej has represented clients in disputes in the areas of corporate disputes, investment processes, developer agreements, marketing and advertising law, as well as in cases concerning the infringement of collective consumer interests. He has advised on complex settlements ending multithreaded corporate disputes, conclusion and performance of contracts related to acquisition and servicing of mass customers, development of contract templates and conducting nationwide comparative advertising campaigns.
Also served as an arbitrator of the Arbitration Court at the Professional Volleyball League and as member of the Licensing Committee for the Polish Football Association's Ekstraklasa. He is an arbitrator at the arbitration court of the Polish Football Association. He conducted many training courses for professionals, in particular for notaries and notary trainees, as well as for members of the Polish Association of Real Estate Developers, Association of House and Apartment Builders, students of postgraduate studies at the Warsaw School of Economics. Andrzej has lectured at trainings organised by C.H.Beck, MMC, Infor, Institute for International Research, Nowoczesna Firma, Rzeczpospolita, Puls Biznesu. He also was a columnist for legal periodicals. Co-author of the monograph "Umowa deweloperska w praktyce" published by Wolters Kluwer in 2014.
A graduate of the Faculty of Law and Administration of Adam  Mickiewicz University in Poznan. He completed his judicial and legal adviser course. He is entered in the list of legal advisers of the OIRP in Warsaw (entry no. WA-9999). Member of the Competition Law Association. He speaks English.
In his free time he is an amateur ornithologist.