Maciej Wałejko
Advocate, Partner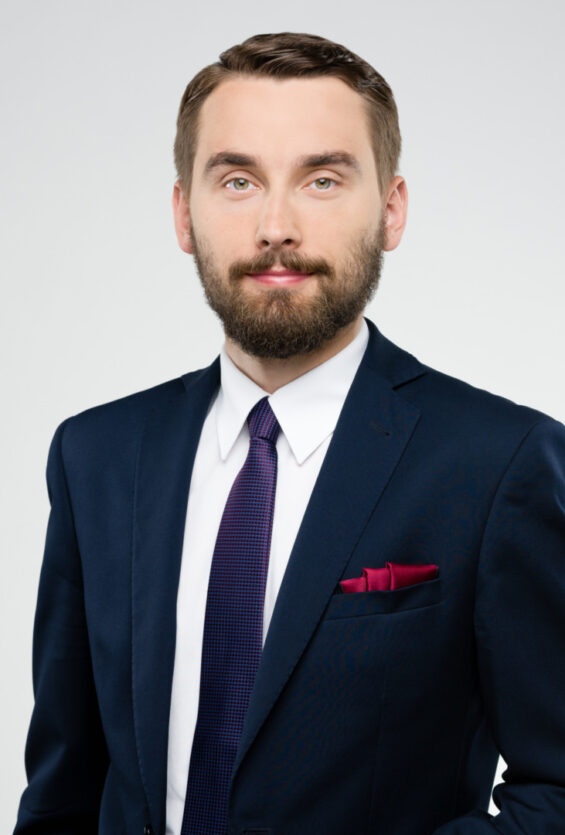 Maciej specialises in civil and commercial proceedings. He has extensive experience in a wide range of litigation cases, including multi-million settlements in the construction industry, as well as disputes in the IT and aviation industry.
He has conducted many cases related to the protection of personal rights (both on the plaintiff's and defendant's side) and press censorship. He has successfully participated in disputes with the largest press publishers in Poland. He has experience in matters related to settlements in the publishing market. He has comprehensive experience in corporate law, both in the field of corporate disputes (challenging resolutions of capital companies, exclusion of a shareholder, liability of management board members, investors' disputes under shareholders' agreements) and day-to-day corporate services.
Has participated in negotiations and completion of numerous transactions, including the acquisition of securities, real estate and the establishment of numerous collaterals, as well as in negotiations of multi-million construction contracts. Maciej is vastly experienced in contract law. He has advised clients in restructuring and bankruptcy proceedings, including pre-pack proceedings. He has successfully conducted numerous proceedings based on bills of exchange. He has extensive experience in enforcement proceedings, including share and stock executions. He also has experience in public procurement and appearing before the National Appeal Chamber.
Gained his experience in the litigation department of an international law firm, taking part in complex court disputes concerning liability for damages, competition law (private enforcement), acts of unfair competition, real estate, commercial law and banking law.
Maciej graduated from the Faculty of Law and Administration of the University of Warsaw. He is registered with the District Bar Council in Warsaw (entry no. WAW/Adw/7149). He speaks English.
Privately, he is a keen basketball player and a radio host – he runs his own radio programme "Szuflada dźwięków" on Radio Aktywny.