Robert Zbytniewski
Advocate, Senior Associate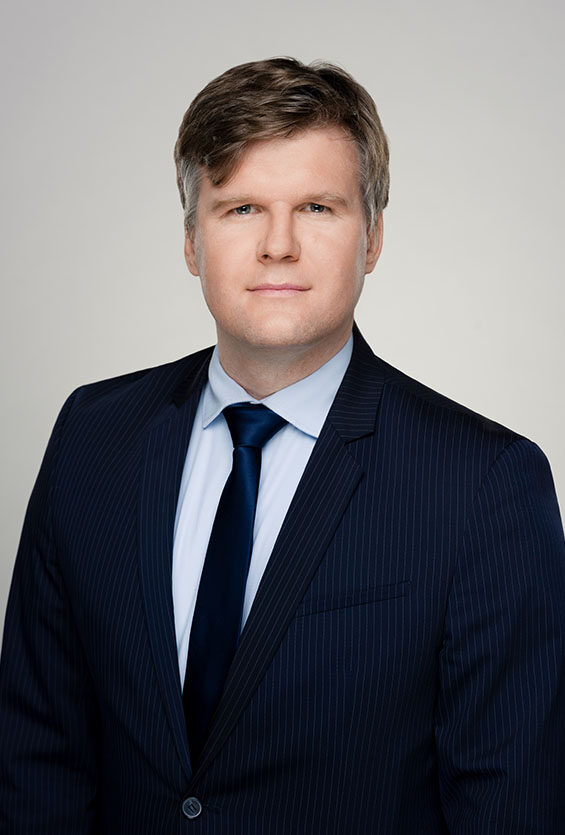 He is an expert in construction law, civil and commercial proceedings. He has successfully conducted disputes before common courts. He gained extensive professional experience in private banking, as an assistant judge and as a counsel for the General Counsel to the Republic of Poland.
He was an assistant judge at the XXV Civil Division of the District Court in Warsaw for four years, where he worked with several judges, thus gaining a thorough understanding of their different working styles. He dealt with complex civil cases including: construction disputes – primarily based on FIDIC contracts, insurance disputes – motor vehicle accident claims, personal injury and property damage, protection of personal rights, various types of contractual breaches, cases involving joint and several liability of the investor and the ordering party towards subcontractors, payment claims including contractual penalty claims, real estate cases.
As a counsel for the General Counsel's Office to the Republic of Poland he mainly represented the State Treasury, government administration bodies and other state legal persons in common courts. He started his work at the General Counsel's Office to the Republic of Poland as a referendary in civil and commercial law cases, including disputes under construction works contracts, damages for breach of contracts and claims related to deprivation or limitation of liberty. He has provided opinions on draft contracts and settlements, as well as drafts of normative acts related to the rights or interests of the Republic of Poland. At the request of entities representing the State Treasury, he prepared legal opinions on litigation risks related to the implementation of agreements.
He graduated from the Faculty of Law and Administration of Cardinal Stefan Wyszyński University in Warsaw with a master's degree in law. Even before graduating from law studies, at the Faculty of Historical and Social Sciences of the same university, he obtained a Master's degree in Political Science in the field of International Politics and European Integration. He is a member of the Bar Association in Warsaw.
Apart from his legal practice, he enjoys spending time with his family, cycling, watching sports, discussing politics and reading books.