dr Dagmara Gut
Doctor of Law, Attorney-at-law, Associate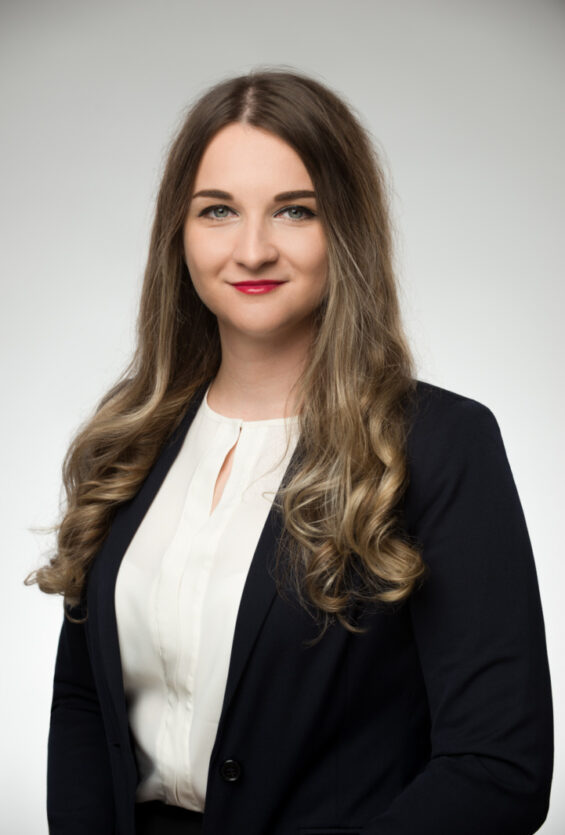 Specialises in administrative, court-administrative and civil proceedings and intellectual property law.
She gained her professional experience working in Warsaw law firms as well as in cultural institutions.
She is a research and didactic associate at the Chair of Administrative Procedure at the Faculty of Law and Administration of Cardinal Stefan Wyszyński University (UKSW) in Warsaw. Author of several dozen scientific publications and a speaker at many national and international conferences. Multiple winner of scientific scholarships (e.g., from the Rector's Office, the City of Warsaw, Santander Universidades) and manager or executor of numerous research grants. She has held numerous scientific internships, including at Columbia University (New York, USA).
In 2023, she defended her doctoral thesis with distinction under the supervision of Małgorzata Jaskowska – professor at UKSW.
She holds a Master's and Doctoral degree in Law from the Faculty of Law and Administration at Cardinal Stefan Wyszyński University in Warsaw and Master's degree in Polish Studies at the University of Warsaw.
She completed her attorney-at-law traineeship with honours at the Warsaw Bar Association. She is registered on the list of attorneys-at-law (WA-15763).
She speaks English.